ScrapBooking Classes & Retreats
Four Seasons Scrap-Inn
We are your scrapbooking, quilting, & crafting destination!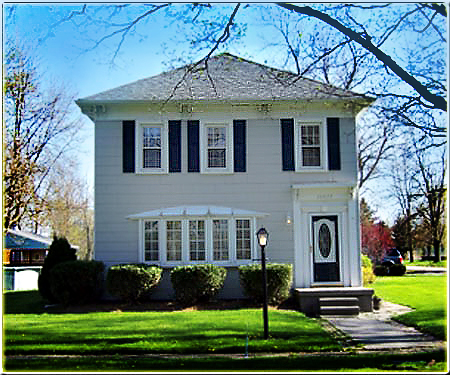 Enjoy a relaxing getaway with your friends while working on your favorite creative projects. Scrapbooking classes and retreats in Emmett, MI from Four Seasons Scrap-Inn give you everything you need to unwind, have fun and get creative. Sometimes all it takes is a visit to the country to jumpstart inspiration. You'll find all that and more at Four Seasons Scrap-Inn!
With impeccable customer service and cozy accommodations, you'll enjoy a long and uninterrupted weekend of crafting. Whether your passion is scrapbooking, quilting, knitting, or card making, the crop room gives everyone space to plug in and spread out.
A computer, printer, Wi-Fi, and an abundance of supplies are all available to use at any time so there are no limits on your creative energies. When you're done for the day, take a dip in the pool in the summertime, or relax in the hot tub in the winter. If the hot tub cannot work out your knots, our massage therapist will – and that's a guarantee!
Schedule your getaway starting 1:00 p.m. Tuesday through 3:00 p.m. Thursday or on weekends starting at 1:00 p.m. Friday through 3:00 p.m. Sunday. Contact us today to learn more and see what the Four Seasons Scrap-Inn has in store for you!
Four Seasons Scrap-Inn
10877 Mechanic Street
Emmett, MI 48022
(586) 201-0354
Scrap Fest 2017  www.scrapfest.ca